SUMMER LEAGUES
Interested in beating the summer heat?
Join a summer league at Penn Lanes!
Thursday Night Trio  
YOU PICK the Trio
Meets Weekly through the Summer
Starts May 18, 2023 @ 6:30 PM
Thursday Night Youth League
Bumper and Non-Bumper Bowl
Thursday Night 8 Week Session
Starts April 27, 2023 (Spots still available)
Every Other Friday Night Adult FUN Foursome League
Eight Sessions in total
Starts Friday, May 19, 2023 @ 6:30 PM
Reserve YOUR Place Today! Fill out the request form on this page or call 740-369-7949 for more details!
League Request form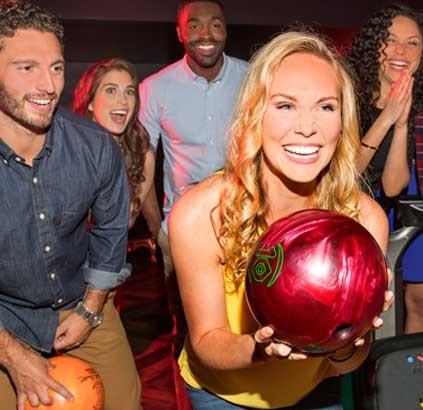 Penn Lanes Summer Every Other Friday Night Fun League
Whether you are a beginner or seasoned pro, this league is all about the fun on a Friday night.  
Starts Friday, May 19, 2023 @ 6:30 PM.  
Bring your foursome for some bowling fun to Penn Lanes.  Call Sherry at 740-369-7949 to reserve your team today!!!